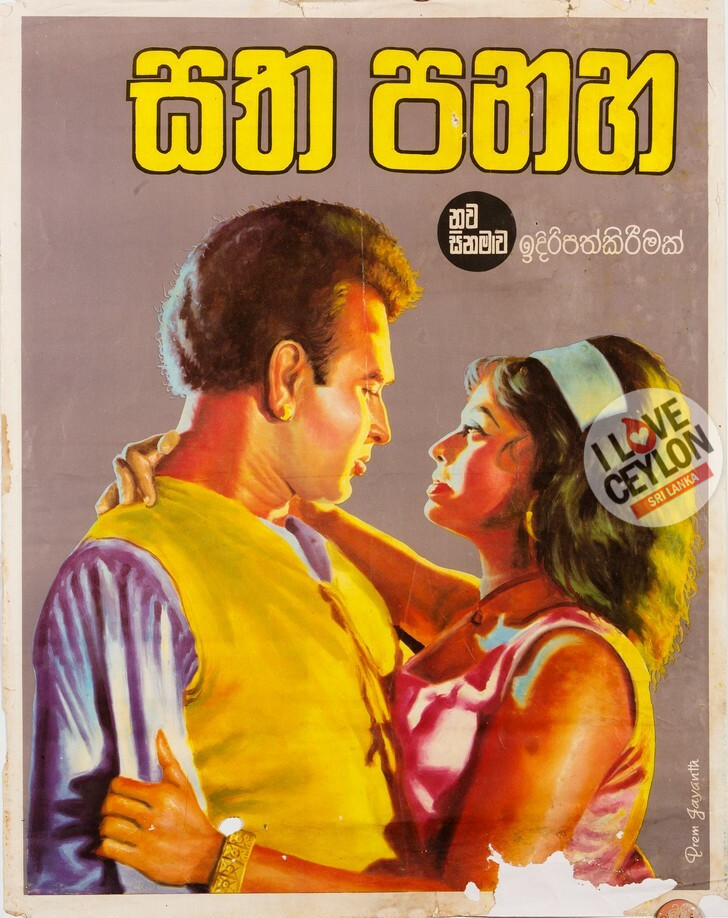 Hettiaaratchchige Emanuel Aloysius Rodrigo (1931-1970) who performed under the name Prem Jayanth, was an important Sri Lankan actor and producer who took up designing posters in his later years and made a major impact in that field of the arts. Born in the Grand Pass area of Colombo, he was educated at St. Lucia's College in Kotahena and at St. Joseph's College in Colombo. He caught the movie bug as a child when he played a bit part in A. D. J. Mathupala's short film the Carnival in 1942.
Young Prem Jayanth began his career by landing a small role in B. A. W. Jayamanne's film UmathuWishwaasaya. His major breakthrough came in 1953 when he starred alongside Florida Jayalath in Sujatha. They appeared together once more in Seda Sulang in 1955 which was a hit and established them as major stars. Prem Jayanth is generally considered to be the first superstar of the Sinhala cinema.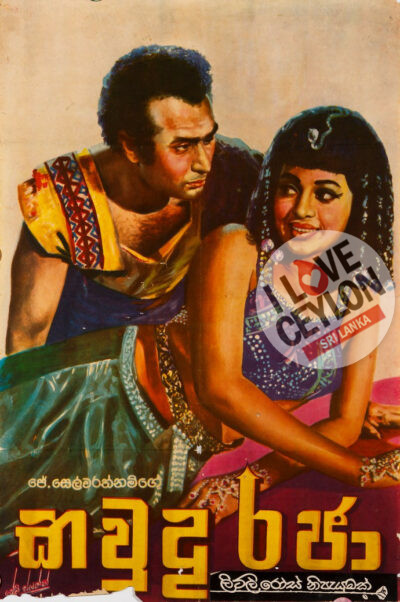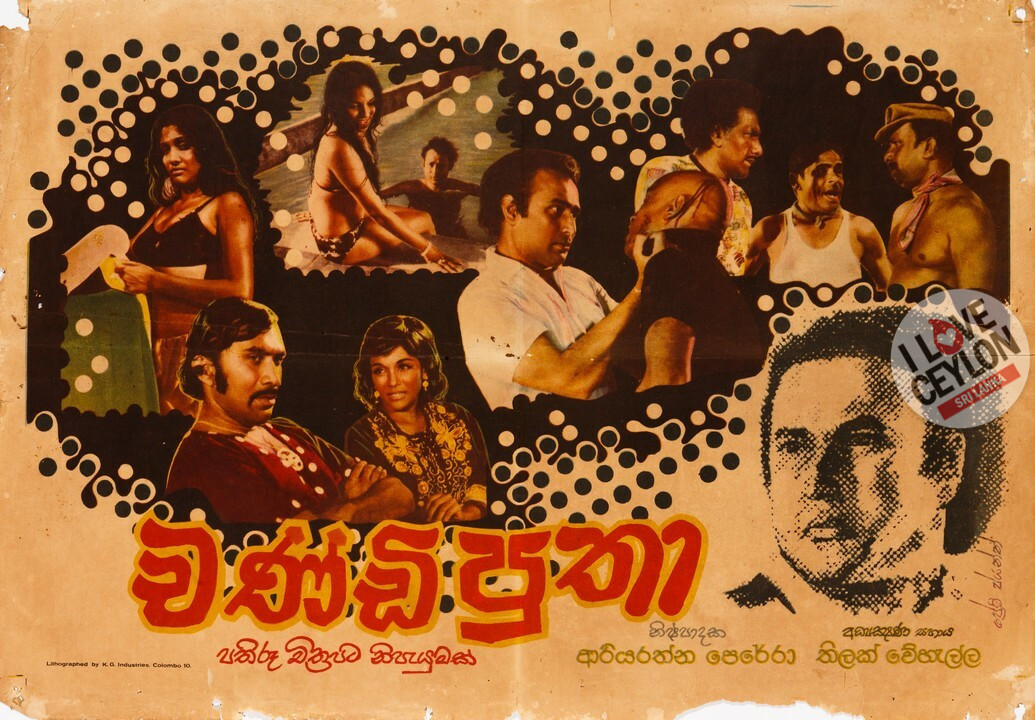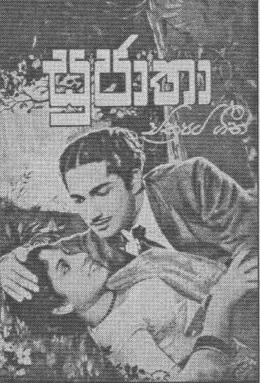 Prem Jayanth started his own film production company in the 1970s and made several well-received Sinhala movies. Having worked on a few films as a set designer and art director, Prem Jayanth became fascinated with design and began to create movie posters. With his own distinctive style, he soon became the most sought-after film publicity artist in the country. By the 1970s most of his time was spent designing posters for Sinhala, Tamil and Hindi language movies. Prem Jayanth's posters defined a generation of Sri Lankan cinema in the minds of moviegoers and are treasured by collectors today.