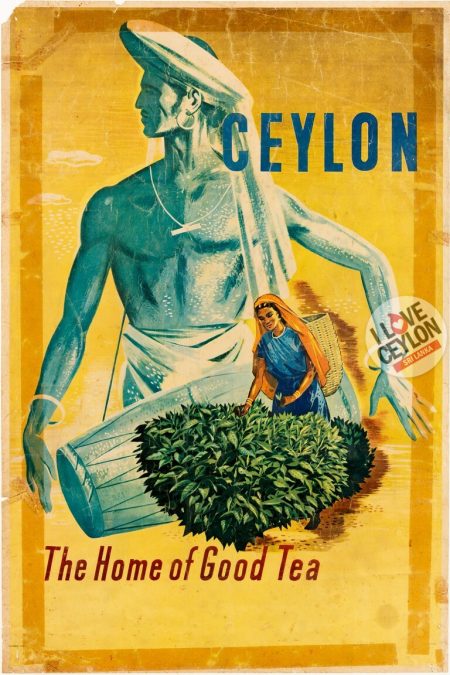 When coffee plantations in Ceylon were devastated by the coffee rust disease during the middle of the 19th century, plantation owners turned to tea as an alternative crop. Loolecondera, the first commercial estate, was planted in 1867 and the first recorded shipment of tea came five years later in 1872.
Tea was sold as a generic commodity until 1887 when a few farsighted individuals began to differentiate their product by marketing it as Ceylon Tea. John Lane Densham of Croydon was one of the first to sell tea in retail packets under his own brand name. Being a great advocate of advertising, Densham believed that unusual tactics were needed to gain an edge over his competitors. In 1887, Densham registered the brand Mazawattee based on the words mazaa, which means pleasure or fun in Hindi, and the Sinhalese watta, a garden. Densham began using posters with an image of an aged, bespectacled grandma with her granddaughter to promote the Mazawattee brand. Before long, the name Mazawattee was everywhere and the painting, known as Old Folks at Home had become synonymous with the brand.
Another who popularized Ceylon Tea was John Hagenbeck, a ship chandler, trader and animal collector from Hamburg. Hagenbeck first arrived in Ceylon in 1886 and established himself as a dealer of wild animals. He later acquired tea and cocoa plantations whose produce was sold in Germany under the Hagenbeck Thee brand.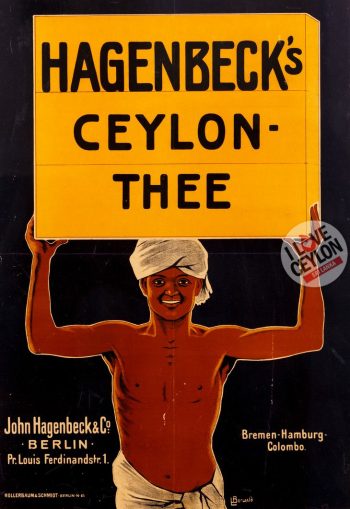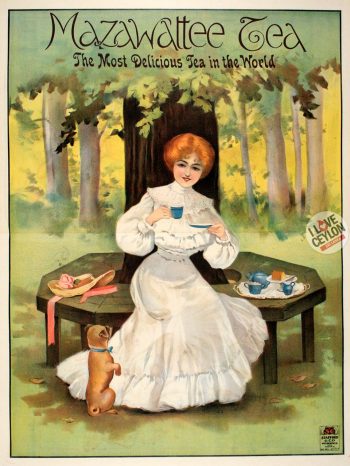 Since posters were a powerfully effective and economical medium of advertising, by 1890 almost every tea importer in Europe and North America was using eye-catching posters and calendars to promote their brands. Maravilla, Dalu Kola, Ceylindo, Wills, and the ubiquitous Lipton, with its slogan Direct from the Tea Gardens to the Teapot, were some of the well-known brands in Great Britain while Bohringer, Sumangala, Saman, and Chinbara were popular in Europe.